1st Hogam sports tournament organized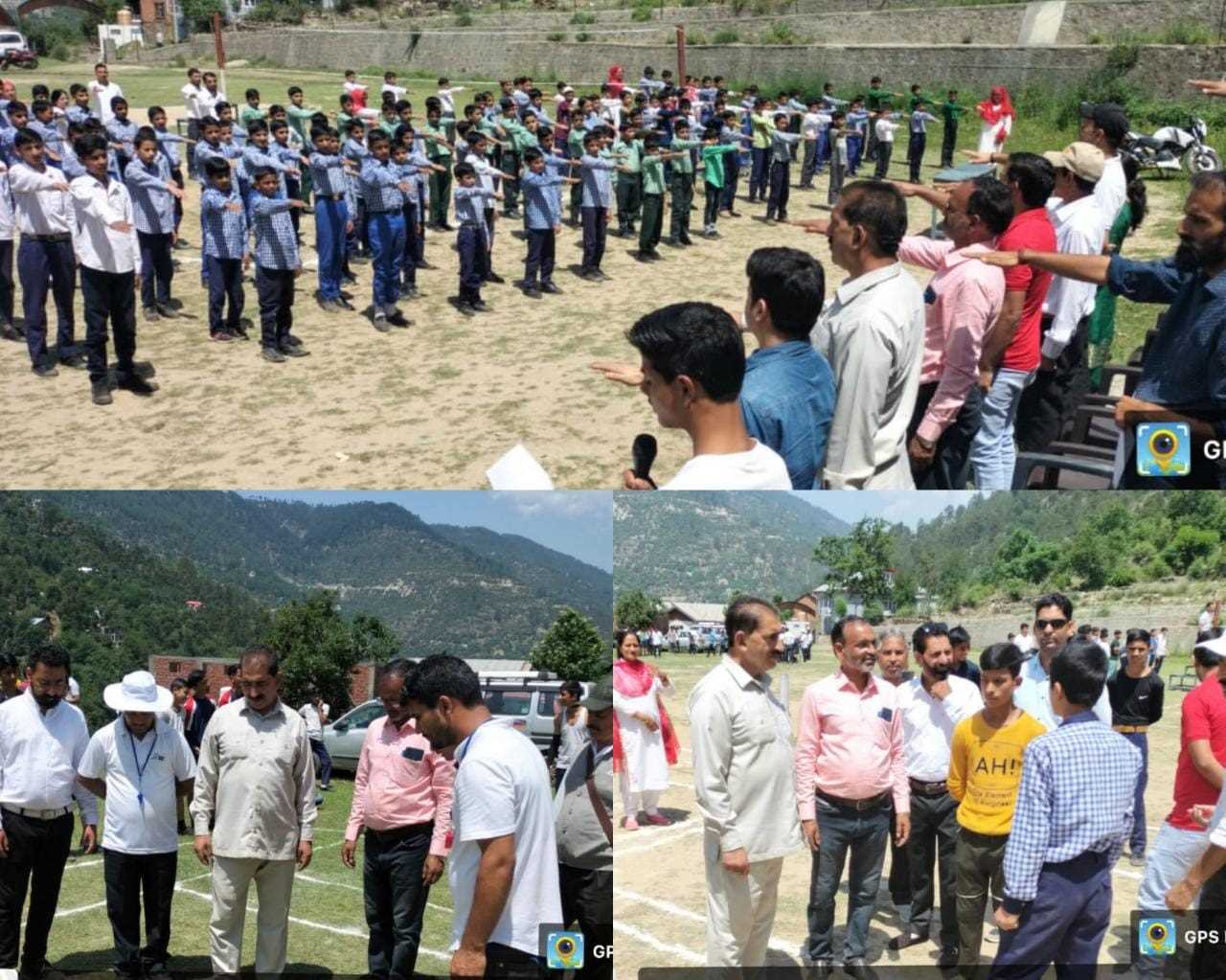 Under the auspices of the Hogam International Council, the Indian Hogam Federation hosted the first Hogam Sports Tournament. The tournament began with a run from Dachigam National Park to Chandpora Ground. They had basic race formats from the start: Sprint (3Km, with about 20 obstacles).
The Hogam Sports Relief Art has three sports branches, called 1-Tisapa (Crossing Sports Barriers), 2- Lightning (Individual Arts-Deformation), 3- The Drama (Dramatic Fighting). One of the special activities of this sport is practicing in the nature of forest, mountains, sea and desert in various climatic conditions for the purpose of sport and healthy recreation.
A large number of students participated in this tournament from different schools and clubs. Mother Land High School, Millennium International School, Crescent Public School, Iron Fist Wing Chun Academy, Leez Karate Dojo, etc.
"I was pleasantly surprised with my performance, especially having the energy and strength for the obstacles, the climbs, the descents and the race," said Areeba (gold medalist in the senior category).
Speaking with Mr. Parvaiz, the organizer of the event, he said that it was the first hogam event in India and that this game originated in Iran. In the future, we will be holding hogam events in every state in India. I thank all the parents who allowed their children to participate in this event.
Syed Manzoor, Dr Peerzada Mohammad Iqbal, Adil Hussain, Mohammad Irfan Lone, Syed Mursal Mosvi, Naveed Mukhtar, Rabia Tariq, Fazil Ahmad, Tahir Manzoor, Najeeb Ahmad, Dawood Sofi, Mohammad Shoaib, Muskaan, Ashiq Sultan Dar, Shahid Hilal Malik were tournament officials.
The event was administratively supported and led by the Indian Army's Chinar Corps to promote goodwill and friendship between the army and the awaam, especially the youth and children.