Awadi Police in TN to provide unarmed training to female cops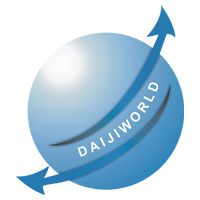 Chennai, June 13 (IANS): Avadi Police Station in Tamil Nadu will provide unarmed combat training to a selected group of female cops as part of a pilot project. A special team of female cops was created for this purpose under the Avadi police station to be trained in unarmed combat techniques in order to carry out arrests of criminals without causing harm to the accused.
The Avadi Commissariat Special Action Group will be trained in defensive techniques of judo, aikido and jujutsu – all forms of martial arts.
The police are implementing this measure following reports of the use of disproportionate force against suspects during their arrest. Avadi's Additional Police Chief and Police Commissioner Sandeep Rai Rathore is the mastermind behind the decision.
Sources from Avadi Police Station told IANS that the commissioner wanted a change from the traditional methods of using lathi and that the techniques deployed to arrest the suspect were causing physical harm to the suspects.
Speaking to IANS, the commissioner said: "In some cases the techniques we deploy to arrest suspects are a bit old and the perpetrators are hurt. So we thought about using more humane and less harmful techniques. for the people who commit the crime.This has led to studies of various martial arts which are deployed in certain locations and which could be used effectively without harming the suspects.
A 25-member female team created for this purpose undergoes a strict fitness and diet regime, and then they are now trained in martial arts.
If the project is successful, it will be implemented in more police stations in Tamil Nadu, with the aim of inflicting less harm on defendants while in custody.