Becoming the Best U: Tips on Exercise, Gifts, and Self-Care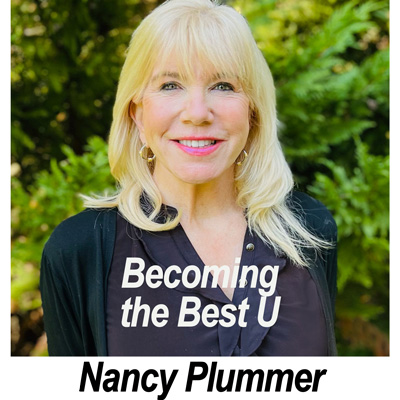 By Nancy Plummer, Columnist, The Times
Question: I stopped working out during Covid, and I want to get back in shape, but I don't know where to start. Do you have any suggestions?
Dana – West Chester
Answer: I always tell my clients who are starting to exercise again to make it a social experience, so they look forward to it. Based on your budget, physical limitations, and allotted time, make a list of physical activities that you have enjoyed in the past and can try now. Invite a friend, spouse or family member to join you. A budget option is a walk around the neighborhood or through a scenic park. If you work best with a routine, focus on finding a fitness class so you can attend regularly, but be sure to try a few before committing. Whether it's yoga, tennis, rock climbing, spin or karate, there are morning, noon and evening classes to suit all schedules. If you can't or don't want to ask someone to join you, check out the Meetup groups in your area. If you have limited time availability and like the idea of ​​working out at home, consider a Pelaton bike or other interactive home workout equipment. It's amazing how social online workouts can be these days; with live streaming or on-demand lessons. A good goal to set for yourself is 2-3 hours of cardio-focused exercise per week plus two days of strength training, either with weights or resistance. Whatever activities you decide to try, have fun and be consistent and you'll get back in shape in no time!
Question: I just started chemo and I'm overwhelmed with all the supporters dropping off food, which I can't even eat. I know they mean well and I'm grateful for that, but their dinners and desserts aren't what I need right now. What should I do?
Emily – King of Prussia
Answer: I'm really sorry that you have to go through treatment right now. And yes, your supporters want to help you, but don't know what to do; so they do what is customary when someone gets sick. However, with cancer, there are so many dietary restrictions and a picky eater, to put it mildly. My suggestion in this situation is to have someone close to you call each person to thank them and graciously ask for specific help instead. Whether it's cooking a certain recipe you can eat, running errands, driving you to chemo sessions, or doing laundry, you probably have a good idea of ​​what each of your followers would be up for. and happy to do for you. Going through cancer is a very humbling experience, a time when most of us learn that we need to rely on others more than ever. I still remember calling a friend to ask if she could be my fallback to take me to chemo when my daughter couldn't be there. She shared with me last month that she felt so honored that I asked her for help. And, my gift came when after my remission, a dear friend of mine asked me to help her choose her new wigs. Good luck with your treatments and I will say prayers for you.
Question: I will be 55 in a few months. In the past, I celebrated my birthday by spending money on something special for me. My feeling is that now is the perfect time for me to focus on my skin and reduce my fine lines and wrinkles. I've tried lots of different products, but really haven't seen a significant difference. Do you know of any non-invasive treatments I could try? I really want to stay away from Botox or fillers.
Cathy Paoli
Answer: Happy birthday Kathy! I commend you for splurging on yourself and suggest you turn to medical spas for your treatments. A medical spa offers a wide range of services that are supported by a doctor. Each medical spa offers different treatments and options, so it's important to do your research carefully to find one that offers procedures that match your skincare goals and needs. My clients with similar concerns have had positive experiences with Microneedling with radio frequency which reduces fine lines, wrinkles, pores and acne scars while plumping your skin and evens out your skin tone and TriPollar with radio frequency which is ideal for facial contour, skin firming and wrinkles too. These are just two examples of treatments you might consider. Also, remember that not all of these non-surgical treatments are a one-time deal; each treatment is part of a long-term process. Most importantly, schedule a free consultation with one of their estheticians who can work with you to develop a personalized treatment plan that fits your skincare needs and budget. Thank you for giving yourself a wonderful birthday present!
Nancy is a survivor of stage 4 ovarian cancer, metastatic brain cancer, and many other traumatic events. As a wellness and relationship coach, she offers expert advice on how to accept and deal with life's challenges, and helps you become your best self.