Bihar: School karate training helps player foil booty attempt | Patna News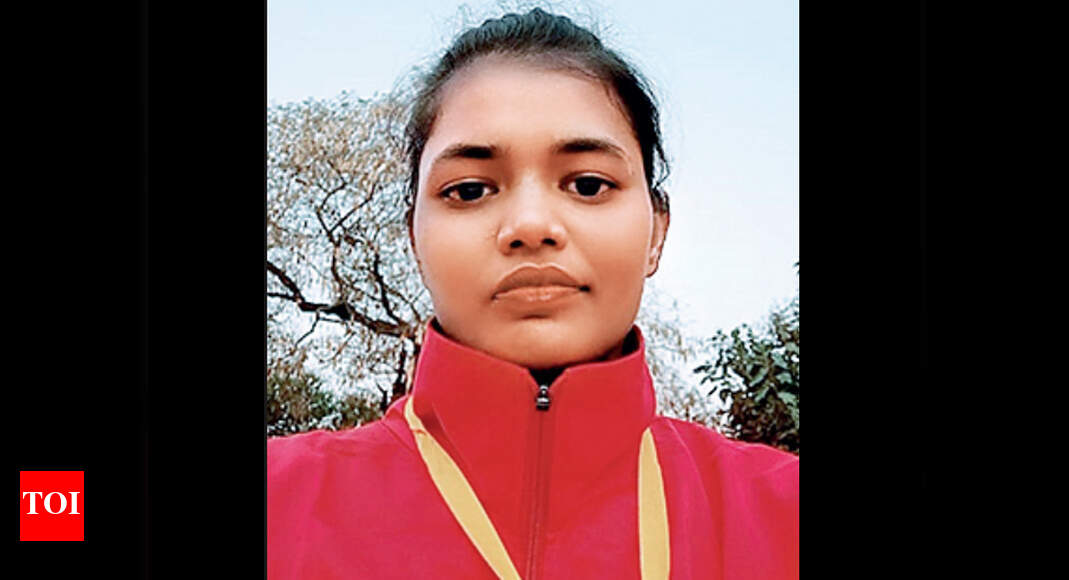 PATNA: The state initiative to provide martial arts training to female students in Bihar public schools helped 23-year-old Rani Kumari foil a daylight looting attempt in Muzaffarpur on Saturday.
A nationally recognized kabaddi player, Rani also caught one of the two robbers with an illegal weapon in Karja Police Station in Muzaffarpur District. In the process, she suffered minor injuries.
Police said the incident happened when Rani was driving home to Raksha Dakshin village from a bank in Muzaffarpur on a scooter. Two bicycle criminals followed her and attempted to snatch her scooter and purse at gunpoint when she reached Bishanpur Rajput Dwar. Rani decided to teach them a lesson.
When one of the criminals raised a pistol and attempted to snatch his purse and two-wheeler from him, Rani kicked him and attacked him using her
karate skills
she had learned. in class VIII at Rajkiye Vidyalaya, Bishanpur.
The other robber, who had left the engine of his vehicle on, joined in the fight. "Even then, I kept fighting with them and grabbed them," she recalls.
One of the thieves then hit Rani in the stomach with the butt of the pistol. As his embrace loosened, he broke free and managed to escape on his motorcycle. However, his partner was still in his custody. At that time, a crowd gathered there and informed the police. The youth was then handed over to the police and Rani was taken to a nearby health center for treatment.
Kajra station officer Saroj Kumar said the arrested youth was identified as Santosh Kumar, a Bangra resident under Panapur Police Station in Muzaffarpur District. "Raids are underway to catch his accomplice. A complaint under the law on weapons has been filed against the two, "he said Sunday by telephone.
Rani's bravery and karate threshold was applauded by Muzaffarpur SSP Jayant Kant. "She set an example by showing exemplary courage. We will recommend his name for an appropriate award, "said the SSP.
Rani said she suffered hand injuries during a game a few months ago. She had represented the national kabaddi team at the senior and junior levels in Tejpur (Assam), Karnataka and Gujarat.
The government of Bihar launched in 2013 martial arts training for girls from class VII to class X to protect them from sexual harassment. The Bihar Education Project has been given the task of training female students in self-defense techniques.