Hafthor Bjornsson Looks Impressive in Training Ahead of Eddie Hall Fight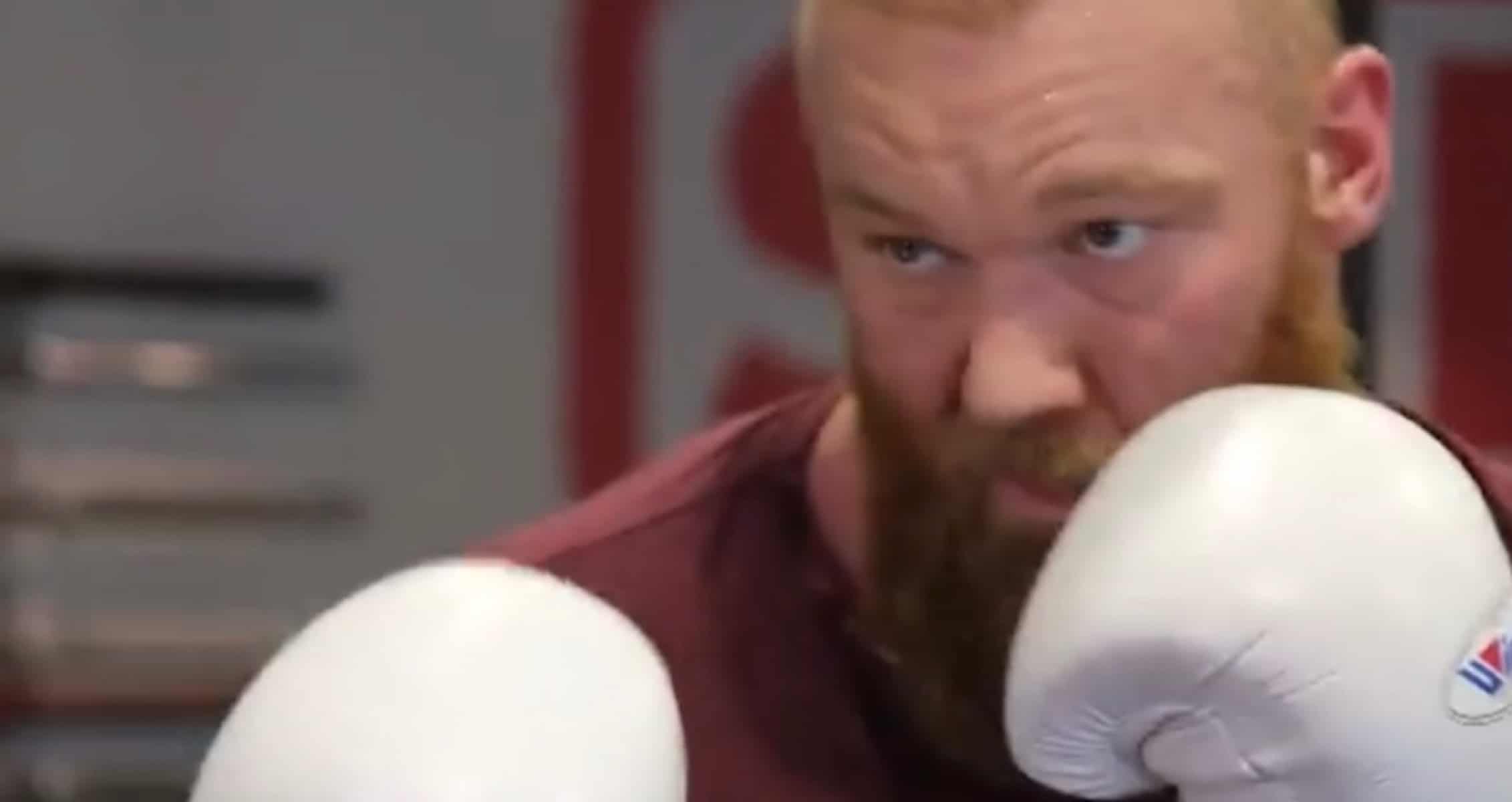 Hafthor Bjornsson is looking sharp in the lead up to his bout with Eddie Hall.
Hafthor Bjornsson is looking more than ready to take on the challenge of Eddie Hall as he looks incredibly sharp in training. With their boxing match not too far away Bjornsson is looking rather impressive ahead of the clash.
The sweet science is more than just about swinging fists. When it comes to boxing being good at punching simply isn't enough to secure victory. It takes grit, determination, and of course solid defense and footwork. Having experience in the ring is also a top requirement to excel in actual competition. Hafthor Bjornsson has come to learn this very fact well. As the day fast approaches for his showdown with Eddie Hall, it's clear that Bjornsson has the upper hand.
Unlike Eddie Hall who hasn't seen real action inside a boxing ring, Hafthor Bjornsson has already had a number of bouts to his name. While they may have been exhibition matches, Bjornsson had some quality opposition that have gotten his feat wet in the pugilistic arts.
These exhibition events will no doubt help the 2018 World's Strongest Man in a number of ways. Firstly Hafthor Bjornsson will have an edge in terms of dealing with an adrenaline dump. It's a factor that few truly understand. Those initiated in combat sports understand that nerves, fear, anxiety, and excitement can all come into play when stepping into the ring. These elements can have an effect on less experienced competitors who are unfamiliar with dealing with an adrenaline dump. The exhibition matches Bjornsson went through are sure to have helped him deal with said elements.
In general Hafthor Bjornsson appears to have received better training than his rival Eddie Hall.
156kg / 343lbs and Counting!!!

Purposely kept heavy throughout my camp for Power and I fully intend on delivering it ⛰ 💥🥊

And don't worry I can work for 10 rounds!

I'm calling this journey….

'The Desolation of Thor' 👊

Almost time for that big crybaby to pay!
Despite his tough talk and willingness to trade blows, it's clear from. The video that Eddie Hall isn't the most technical boxer.
On the other hand Hafthor Bjornsson is looking much sharper and more technical than Hall by far.
26 days out.
For more news and updates, follow Generation Iron on Facebook, Twitterand Instagram.
---
News and Editorial Writer at Generation Iron, Jonathan Salmon is a writer, martial arts instructor, and geek culture enthusiast. Check out his YouTube, Instagram, TwitterFacebook, and Sound Cloud for in-depth MMA analysis.