Minister reiterates intention to establish military training institutes in coastal districts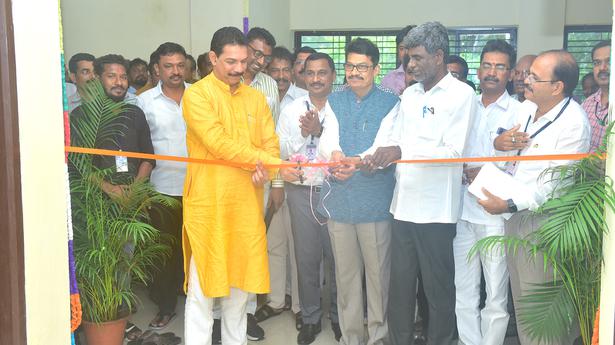 Social Welfare and Underprivileged Classes Minister Kota Srinivas Poojary on Friday reiterated that the government, in addition to the Agnipath scheme, will open military training institutes in Dakshina Kannada, Udupi and Uttara Kannada districts after the fighters of freedom.
Speaking after laying the foundation stone for the construction of a ₹4.5 crore hostel for female students from Scheduled Castes and Scheduled Tribes at the Mangalore University campus, he said about 1.8 lakh students study in 1,704 boarding schools in the departments.
The minister reiterated that the government has decided to give karate training in the name of freedom fighter Onake Obavva for self-defense to the girls after class 6. "It will also provide employment for the girls after learning karate," did he declare.
"The mindset of young people who betray the country should change. Nationalism should be taught through books. Leaving aside caste and religion, students should learn the lesson of unity, patriotism and coexistence. What's wrong with learning a text about Hegadevar to learn about nationalism? Critics, arguments, counter-arguments are all part of democracy. But blind opposition is the defeat of democracy," he said.
Speaking after the inauguration of the new Department of Geography and its building, which was constructed with a RUSA grant of ₹3.25 crore, Nalin Kumar Kateel, MP said that the government had granted ₹20 crore to Mangalore University for Comprehensive Development. The commitment of Mangalore University in implementing the National Education Policy-2020 formulated by the Union government which excludes "isms" is commendable, he said.
Vice-Chancellor PS Yadapadithaya took the floor. Registrar (Administration) CK Kishore Kumar welcomed.