Sumatra holiday signals low-key end to Indonesia's Super Garuda Shield exercise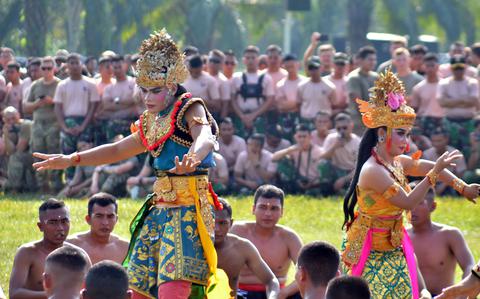 BATURAJA, Indonesia — Music and dancing replaced artillery and transport planes this weekend as Indonesians bid farewell to thousands of American, Australian and Singaporean soldiers after two weeks of intense military training in the most populous country in Southeast Asia.
The biggest episode to date of Super Garuda Shield, a 16-year annual training event, officially concluded on Sunday, but not before a casual official party for the troops who took part in the exercise.
Indonesian high school students performed traditional dances, twirling colorful umbrellas in front of a pair of rocket launchers and a Jumbotron.
Hundreds of soldiers watched as tribesmen in traditional dress jumped armed with bows and arrows, a warm-up for Indonesian troops showing off their martial arts skills by smashing concrete blocks with their heads.
A day earlier, Spc. Keegan McCaffery, 22, of Missoula, Montana, had practiced on a sniper rifle. He compared Saturday's performance to what he had seen Native Americans do in the United States.
"It's a little different from back home," he said. "It's pretty cool to see other backgrounds and different cultures."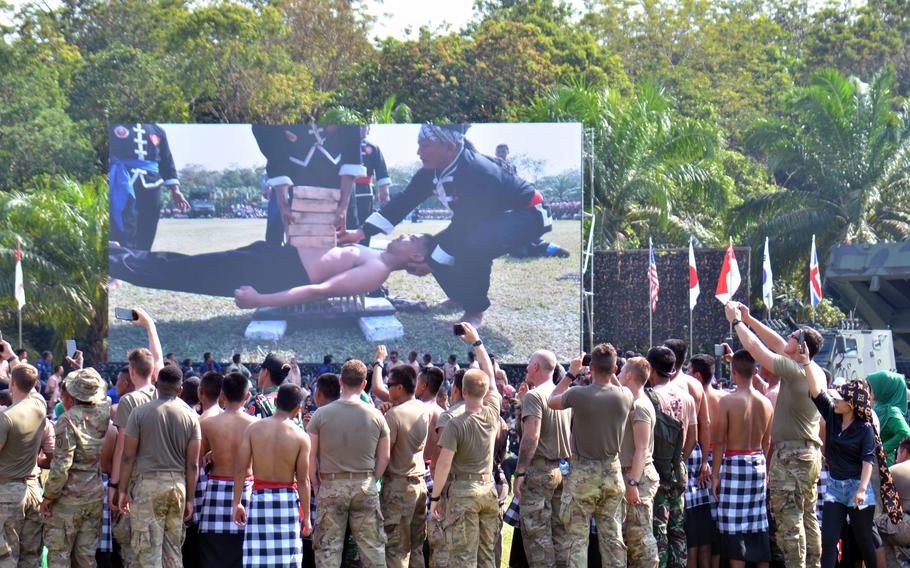 The Super Garuda Shield is part of an international cooperation that protects an 80-year era of peace and prosperity "underscored by rules-based order," Indo-Pacific Command chief Adm. John Aquilino, during a visit to Baturaja. Training area, the largest in Indonesia. "This exercise is part of that."
The Super Garuda Shield involved 2,000 Americans, 2,000 Indonesians, and a smaller number of soldiers from a handful of other nations. It all started on August 1 on the island of Sumatra.
During the exercise, US, Indonesian and Japanese soldiers parachuted into the training area and Marines and Indonesians secured an airfield at Palembang in Sumatra.
On Friday, Aquilino and the Chief of the Indonesian Armed Forces, General Muhammad Andika Perkasa, watched US, Indonesian, Australian and Singaporean troops complete training with a morning of live-fire action in Baturaja.
The following morning, during a sports and cultural day in the training area, soldiers from these nations kicked an American football in a game that vaguely resembled Australian rules football.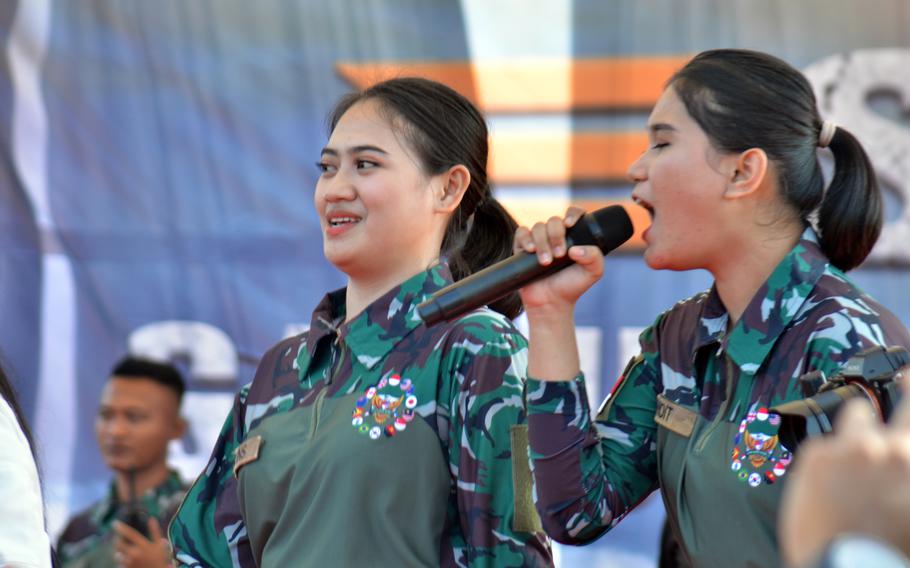 A pop group that included Indonesian soldiers played music from Queen, Bon Jovi and Europe for a cheering crowd that seemed to still have plenty of energy despite the heat, humidity and two weeks of training.
SPC. Jordan Sellers, 23, of Lima, Okla., an infantryman with the 2nd Battalion, 31st Infantry Regiment based in Hawaii, has it all figured out.
"For us, the highlight was working with all the partners here, living with them on the pitch and seeing how they move," he said.