Taekwondo studio opens classes for trans and non-binary teens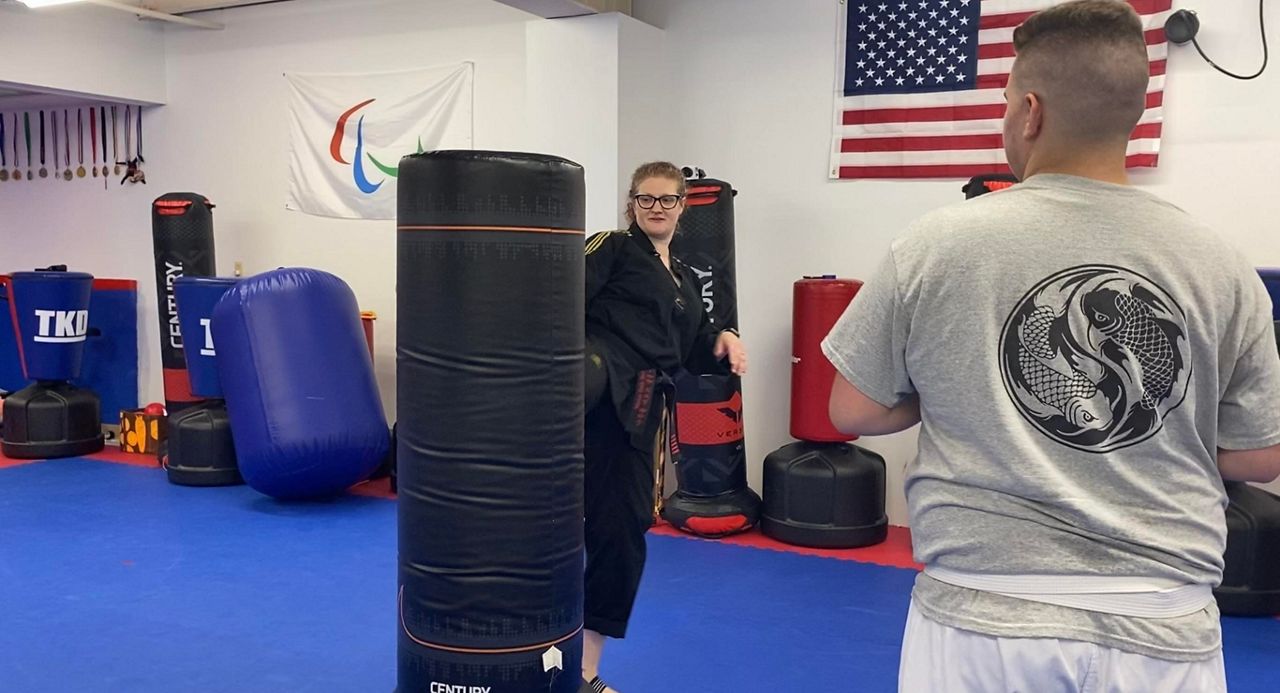 It might be hard to imagine anything new in the age-old sport of taekwondo. But here at Family Martial Arts in Goshen, Master Emily Marmo found it.
This month, she started a taekwondo class this month specifically for transgender and non-binary students. Marmo says it's something she's never seen done in other martial arts studios. And while she's not a member of the LGBTQ community, she considers herself a proud ally, something she's said she has been since she was a kid.
"I bought a pin, I don't know where I got the money, and it said 'straight but not narrow,'" Marmo said. "And I must have been all, maybe 6 or 7. And my parents were like, 'you know what that means?' And I did."
Emily said the idea for this course came from feedback she received from two of her students. They told her they struggled with larger classes because they felt uncomfortable with the physical appearance of their bodies; a condition known as body dismorphia.
"It's very, very physical," Marmo said. "We do split jumps and it's not comfortable. And it's huge. And it's a very basic thing that we do.
She responded by making the new classes smaller and more individual. The idea became a success; bringing in four new students who say they like the tight-knit atmosphere.
"Having a small, tight group, and it's a really comfortable environment," said Luke, one of the new students. "I wouldn't come if it wasn't. I feel really comfortable here.
Marmo says that as long as students are interested in learning more about taekwondo, she will stick with this class because there are many things young people can learn from martial arts, no matter who you are.
"It's great for self-confidence, great for self-focus," she said, "simple, easy things like you walk in and the way we sit up front. Your shoulders are pulled up. back and your chest is high. The way you carry yourself is something you can incorporate into your everyday life.
Weekly classes continue, with more information on the Family Martial Arts website.