Unexpected Cobra Kai Newbie Takes His Karate Training To The Next Level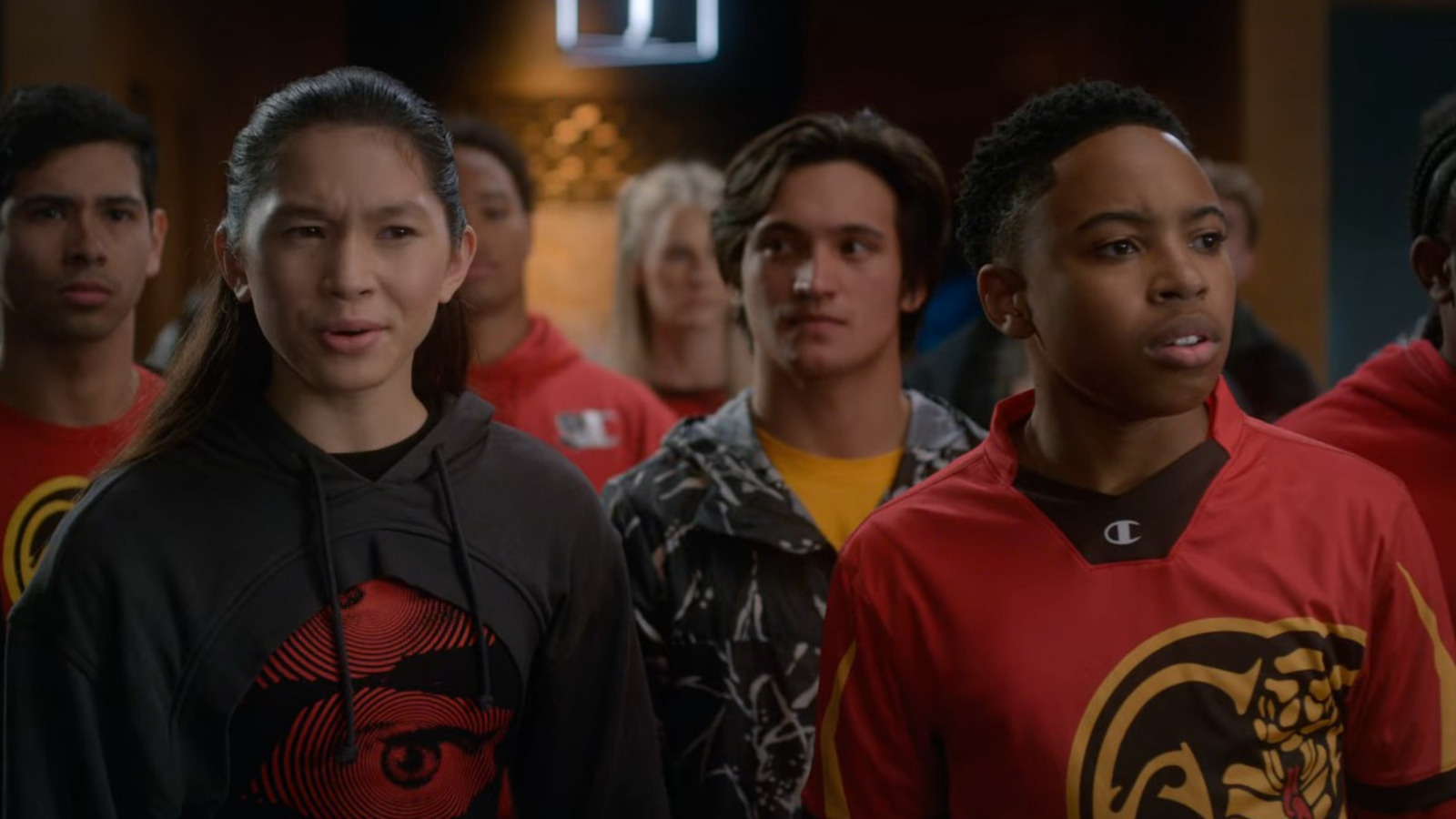 According to an interview with Seventeen Magazine with Xolo Maridueña, Gianni DeCenzo, Peyton List, Mary Mouser and Jacob Bertrand, it's Oona O'Brien – who plays Devon Lee – who is a "Cobra Kai" karate ace. According to comments from her co-stars, she managed to excel in the sport with minimal experience or training.
"Oona is really, really good," Maridueña, who plays Miguel Diaz on the show, said to her castmates' approval and agreement. He added that O'Brien's skills are particularly impressive considering how little experience the actress had in sports before stepping onto the screen. He reported that she had never tried karate before she was cast on the show, and this revelation seemed to stun her castmates. "She's never done it before?" DeCenzo asked in amazement, before Maridueña replied, "She said she took a course. It was like an online course or something."
List also praised O'Brien as a natural. "Man, her fight with you at the tournament, she did so much good," Bertrand added, referencing the battle between Tory and Devon that occurs in Season 5 Episode 6. And it looks like O'Brien is still honing his skills for the program. "I just saw her and she said she was going to karate camp where they were sleeping on the mats," List revealed.
Although she never revealed her own training regiment, O'Brien admitted that she spent her first day on the show's set kicking guys in the privates. All in one day of work on "Cobra Kai".